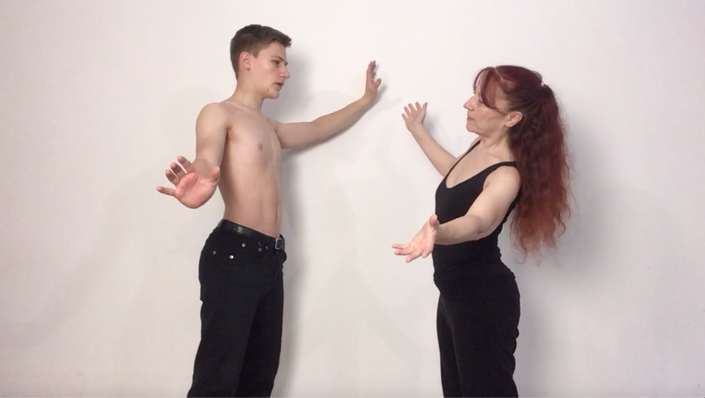 Morales Method® Move in Mind™ - Level 1 (11.0 CEUs)
A Movement Education Course for Bodyworkers and more!
Have you ever felt there was a missing piece to the work you do with your clients? Although your work looks great at the end of a session, it doesn't seem to always "stick". Maybe you've felt that your work doesn't fully integrate into the client's system, or maybe you want a way to educate your clients to help them access movement "blind spots" and give them exercises that they can do at home.
The solution to these challenges rests here with our affordable, accessible, high-quality online course on movement education and neuroplasticity!
The Morales Method® believes that movement therapy is key, as it continues the conversation we have with our clients that goes beyond tissue work/manual therapy. Our clients need to learn how to improve their sense of self-support outside of the session in order to let go of their restrictions, unnecessary tensions, and possible unconscious resistances. We don't live horizontally on a table; we are upright, moving through the world, and interacting with gravity.
Enabling our clients to make gravity their best supporter is a huge benefit to integrating this work into your practice.

This program is applicable to a much wider range of practitioners and individuals than bodyworkers alone. For example, an acting coach could utilize this work to help their students consider how they use their breath when on stage. A therapist could utilize Move In Mind™ to help their clients understand and work with their holding patterns during stress. Taking this course will illuminate connections between the body, thoughts, language, emotions, and the perceived environment, helping us to understand how movement can also affect our behavior!
The MMMIM Certification Program enables students to educate their clients on how to engage in mindful movement/movement awareness according to the principles of Structural Integration. The program is focused on body-mind connections, on the principles of neuroplasticity, and psychophysiology applied to movement, as well as the impact of language and communication on the human physiology.
Morales Method® Move In Mind™ consists of a series of exercises and movement explorations paired with mental imagery that are accessible to everybody.
It begins with floor movements and gradually reaches an upright position, so as to re-establish the right balance of the body structure in relation to the force of gravity (according to the principles of Structural Integration). As a result of this work you can help your clients overcome motor conflicts and improve motor control, coordination, and fluidity.
The key to the Morales Method® Move In Mind™ approach is the mental imagery in combination with this movement in gravity.
This pairing of movement and imagery enhances perception, proprioception, and interoception in order to increase awareness and presence by integrating the information coming from our intrinsic, deep, involuntary muscle fibers and from fascia. By tapping into our neuromotor pathways with this work, we are able to create lasting changes in our clients' bodies!
*NOTE: This course is approved by NCBTMB for 11.0 CEUs. Once the course has been completed and a brief quiz is taken, your certificate of completion will be automatically emailed to you.

In this course, you will learn:
How to create and integrate effective movement explorations and exercises based on mental imagery in order to help your clients to develop functional motor patterns and postural habits
How to teach clients to functionally engage the postural muscles with movement therapy
How to move from "the core"
How to move mindfully, always supported by the act of breathing
A basic floor sequence to take your clients through
What's Inside:
10 hrs of lecture/demonstration of the Morales Method® Move In Mind™ Principles and Basics
A handbook including worksheets corresponding to the videos
Book and Article resources on Neuroplasticity and Movement
A relaxation meditation
Click the button below to begin your Move in Mind™ journey now!
"I've been using what I have learned in the Move In Mind course to benefit myself, my clients, and my students. It has been of the best investments I have made in 15 years of practicing massage therapy and taking CEUs."
~Lori D., LMT
Your Instructor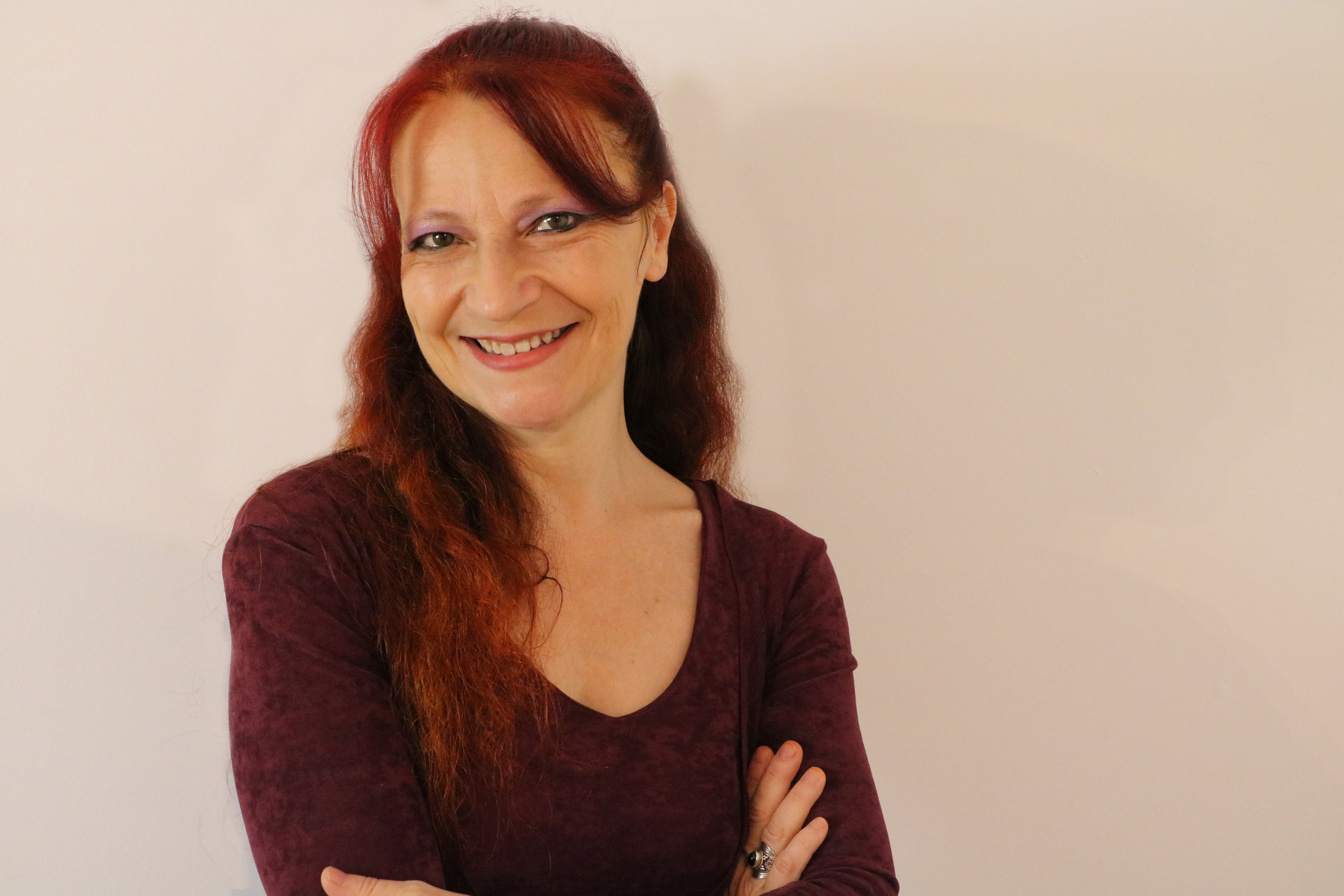 Since my childhood, I've been fascinated by connections. Always connecting dots between all the aspects of life and of the human being. For me, integration is the complete expression of our human potential in harmony with the world around us.
My background is in both art and science. Areas of expertise include: Cranio-Sacral Therapy, Structural Integration, Hypnotherapy, Counselling, Life Coaching, NLP, Arts, Music, Dance, Theatre, Yoga, Tai Chi, and Aikido. My passion for connections, communication, and neuroscience encouraged me to explore the fascinating world of interconnections between our body structure, thoughts, emotions, language, and the perceived environment.
In 2009, I suffered from neurological issues. Believing in neuroplasticity, I started playing with the mental imagery, mental rehearsals, and visualization techniques I knew in order to "rewire" my nervous system and achieve a complete healing. I started exploring and creating routines, exercises, and strategies. I believed that, by drawing from my inner, deepest resources and integrating all the tools I had at my disposal in a new way, I could restore my damaged neural networks and come back to full functionality. And so, I did it.
After my recovery, I created the Move In Mind™ method supported by my husband, Davide Pierini, who is a neuropsychologist. I started to apply Move In Mind™ to my clients, achieving extraordinary results both in the fields of movement performance and rehabilitation.
When I met the founder of the Morales Method®, Marty Morales, I saw that we shared the same vision about the importance of integrating mindful and functionally structured movement work in bodywork sessions, as well as in Structural Integration Training Programs. Finally, in these last years, we started an inspiring collaboration and we are happy to share this extraordinary work through the Morales Method® Move In Mind™ Certification Program.
This course is just the beginning of what we have to offer. To be certified as a Move In Mind Practitioner, you can continue your education with Monica Canducci, the creator of Move in Mind, in an 18-hr interactive Live Online course and 24-hour home study, all from the comfort of your own home! Make sure to email [email protected] or click here if you are interested in more details!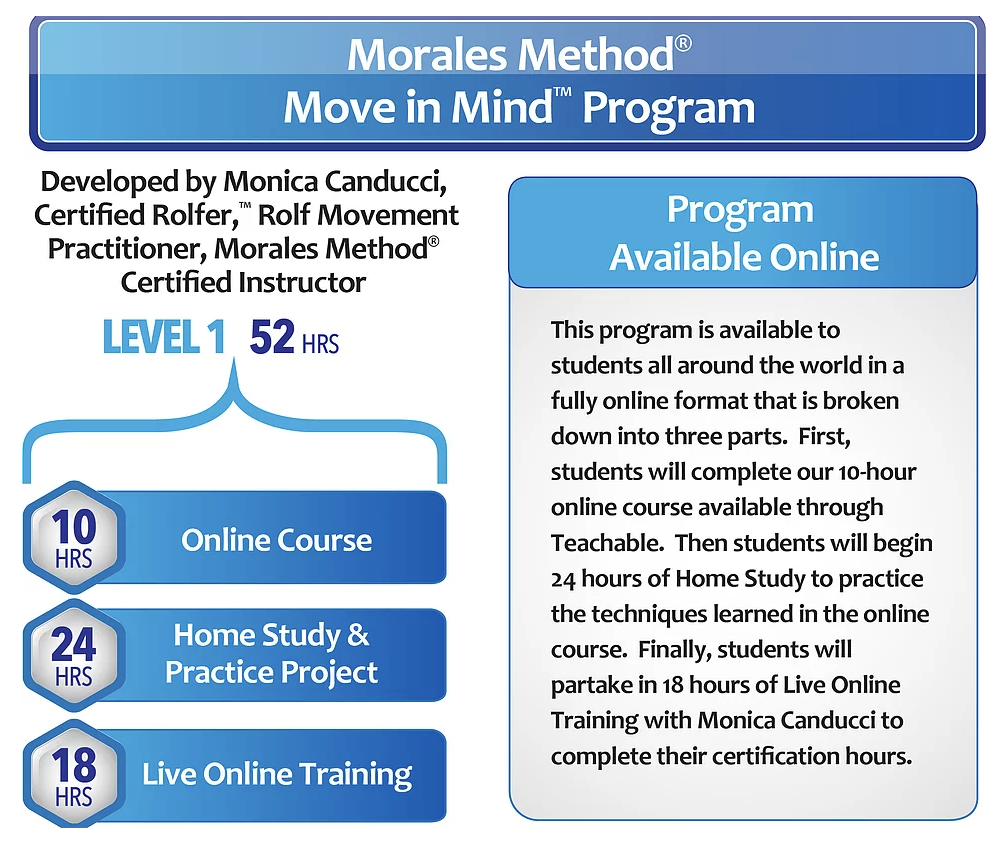 Frequently Asked Questions
When does the course start and finish? Will I always have access to it?
The course starts now and never ends! It is a completely self-paced online course - you decide when you start and when you finish. After enrolling, you have unlimited access to this course for as long as you like - across any and all devices you own.
What if I'm unhappy with the course? Can I get my money back?
We would never want you to be unhappy! If you're unsatisfied with your purchase, contact us in the first 30 days and we will give you a full refund as long as you've watched less than 20% of the course.
Is this course just for bodyworkers?
The Morales Method® Move in Mind™ approach pairs well with all sorts of practices! Whether you want to teach a classroom full of students movements and principles from MMMIM, or you want to use MMMIM on individual clients to reinforce and facilitate the work you are doing in your sessions, this certification has a lot to offer you both as a practitioner and an individual! This online course is valuable to practitioners in the fields of bodywork, movement coaching, strength training, performing arts, rehabilitation, and more! It's a wonderful opportunity for Structural Integrators, occupational therapists, massage therapists, physiotherapists, osteopaths, and movement educators who want to integrate movement work based on neuroplasticity to improve their practice. Psychologists, life coaches, or individuals looking to simply deepen practical neuroplasticity through mindful movement work can get benefits from the Morales Method® Move In Mind™ Level 1 Online Course.
Is this class applicable for CEUs? How do I get them?
Yes! After you complete this course (all videos must be completed and quiz taken), a certificate of completion is automatically emailed to you free of charge. You can then submit this to your state board for CEU acceptance (dependent on the rules and regulations of your state). This course is approved by NCBTMB for 11.0 credit hours.
Are there any taxes applied to the course when purchased?
Purchases made in the U.S. do not carry any additional taxes. The European Union Value Added Tax (VAT) is charged on purchases made by customers in the EU. VAT applies to any merchant selling a product or service (including digital products like an online course) to a customer based in Europe. The location of the merchant doesn't matter—only the location of the customer determines whether or not VAT should be applied.
Don't miss out on this opportunity to take your practice to the next level and give yourself the tools to work with your clients in person or remotely!